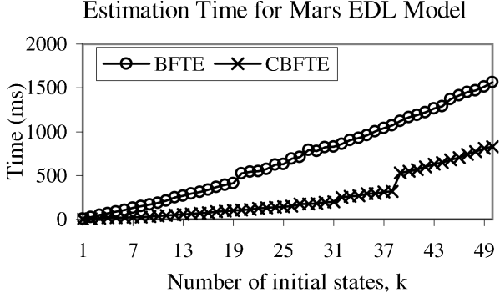 References:
[1] Johan de Kleer and Brian C. Williams. Diagnosis with Behavioral Modes. In IJCAI , pp. 1324-1330, 1989.
[2] Douglas E. Bernard, Gregory A. Dorais, Chuck Fry, Edward B. Gamble Jr., Bob Kanefsky, James Kurien, William Millar, Nicola Muscettola, P. Pandurang Nayak, Barney Pell, Kanna Rajan, Nicolas Rouquette, Benjamin Smith and Brian C. Williams. Design of the Remote Agent Experiment for Spacecraft Autonomy. In The Proceedings of the IEEE Aerospace Conference, Snomass, CO, USA, 1998.
[3] Brian C. Williams, Michel Ingham, Seung H. Chung and Paul H. Elliott. Model-based Programming of Intelligent Embedded Systems and Robotic Space Explorers. In Proceedings of the IEEE , vol. 9, pp. 212-237, Jan 2003.
[4] Michel Ingham. Timed Model-based Programming: Executable Specifications for Robust Mission-Critical Sequences. Ph.D. Thesis, Department of Aeronautics and Astronautics, MIT, 2003.


Computer Science and Artificial Intelligence Laboratory (CSAIL)
The Stata Center, Building 32 - 32 Vassar Street - Cambridge, MA 02139 - USA
tel:+1-617-253-0073 - publications@csail.mit.edu
(Note: On July 1, 2003, the AI Lab and LCS merged to form CSAIL.)