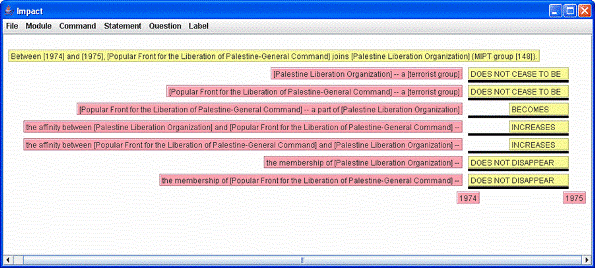 Figure 1: An instantiated event model of one terrorist group joining another terrorist group.
We then use the sets of lower-level assertions generated by the instantiated event models, plus persistence calculations performed by our IMPACT system, to enable START and IMPACT to provide explanatory answers to questions about conditions and changes at particular times, as illustrated in Figure 2.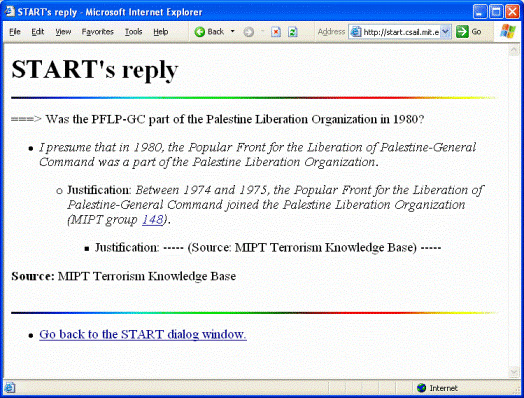 Figure 2: START responding to a question about a time-specific condition.
Support
This work is supported in part by the Disruptive Technology Office as part of the AQUAINT Phase 3 research program.
References
[1] Gary C. Borchardt. Understanding Causal Descriptions of Physical Systems. In Proceedings of the AAAI Tenth National Conference on Artificial Intelligence, pp. 2–8, 1992.
[2] Gary C. Borchardt. Thinking between the Lines: Computers and the Comprehension of Causal Descriptions. Cambridge, Massachusetts, 1994.
[3] Boris Katz, Gary Borchardt, and Sue Felshin. Syntactic and Semantic Decomposition Strategies for Question Answering from Multiple Resources. In Proceedings of the AAAI 2005 Workshop on Inference for Textual Question Answering, pp. 35–41, 2005.




Computer Science and Artificial Intelligence Laboratory (CSAIL)
The Stata Center, Building 32 - 32 Vassar Street - Cambridge, MA 02139 - USA
tel:+1-617-253-0073 - publications@csail.mit.edu